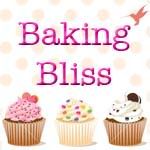 I'm a big cheater because I didn't bake this lovely cake but I did put it together and whip up the cream so it sort of counts. It tasted DELICIOUS though!!!! I made this raspberry and cream sponge cake for my brother's birthday. The raspberries were a really nice touch and took away from the sweetness a little bit!
Ingredients
- Double sponge from IGA
- Pure Cream (whipped)
- Raspberry jam
- Fresh Raspberries
Method
- Cut each of the sponge cakes in half to make the layers
- Microwave the jam for 10 seconds to make it easier to spread and spread it over the first sponge
- Spread a thick layer of cream on top of the jam
- Sandwich together with the next piece of sponge cake and continue until your cake it all together
- Spread the rest of the cream on top and cover with the fresh raspberries
- Eat me!!!!!!!!!